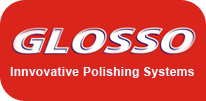 Product List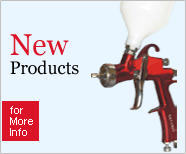 Products
---
Glosso liquid wax polish
LIQUID WAX POLISH

Contains Carnauba Wax
High Shine
Weather Proof
New or Used Car's
Easy On and Off

It incorporates the very latest polish technology providing new and used car's with a superb, protective, high gloss, weatherproof shine. A carefully selected blend of resins, synthetic and natural Carnauba waxes condition paintwork and provide exceptional depth of shine. It also contains mild cutting aids to assist removal of oxide film and is incredibly easy to use and buff off with the minimum of effort providing a deep, even and lasting shine.

Directions for use:
For optimum results the vehicle should be clean and dry. Apply Diamond Blue with a soft clean cloth, allow to dry to a haze and buff off with a soft lint free cloth.

Contents: Petroleum Distillates.

Available : 100 ml, 1 Ltr, 5 Ltrs.
---
Glosso i3
Single Step Rubbing Compound

Ultimate Advanced technology high action Rubbing Compound for use on modern paint systems such as medium solid and high solids. Aggresive fast working compound formulated to remove overspray, dust, runs, orange peel and microfine abrasive paper marks in single step with a swirl free high gloss finish.


Used to rectify paint work defects in bodyshops and also to restore gloss of old finishes. Recommended to use by hand or machine. Contains no Silicone or Ammonia.


Available : 100 gm Tubes, 1 kg and 5 kg
---
Hook & Loop Polishing PADS

Hook & Loop Pads are manufactured by L.C Mfg Co., Chicago, U.S.A

Pioneers in manufacturing the best quality polishing pads in the Industry. The pads are manufactured with the highest quality of backing materials to ensure long life. They are also washable and can be reused.



Ferrario has specially selected high grade of wool pads for heavy duty compounding and very durable, reticulated foam pads with the latest innovations for enhanced performance from compounding to final finish.
100 % Wool Compounding Pad
| | | | | |
| --- | --- | --- | --- | --- |
| Part No. | Dia | Pile Ht. | Description | Application |
| HLW | 7-1/2" | 1-1/2" | 100 % Natural Wool | Compounding - Heavy Cut |
Aggressive Foam Pads
| | | | | |
| --- | --- | --- | --- | --- |
| Part No. | Dia | Pile Ht. | Description | Application |
| HLCY | 8 " | 1-1/2" | Yellow Curved Edge | Compounding - Heavy / Light Cut |
| HLFB | 8 " | 1-1/2" | Blue Curved edge | Polishing / Finishing |
---
Elastiq
CLAY BARS


Used in bodyshops to remove paint over sprays.

Used each time before polishing & applying Paint Sealant.

Each bar can be used for approx. 30-35 car's.

Removes rail dust, brake dust, industrial fallout, tree sap and other contaminants that adhere to the paint finish.

Available : 85 gm.
---
Vinyl polish
3-in-1 Vinyl Polish


TYRE, RUBBER, PLASTIC




Clear, rich dressing formulated to restore and protect the original look of tyres, rubber, vinyl and plastic surfaces.

Revitalizes bumpers, mouldings and trim pieces. Dries to a high gloss, weather resistant coating that will not attract dust.
---
Paint Spray Guns
Transjet R500

The new LVLP Professional Series with Transjet Technology.

The stud spray gun for a wide range of automotive / wood working refinishes.
Precision engineered high quality stainless steel nozzle and needle for use on variety of coatings.
The R500 incorporates low volume, low pressure transjet technology ensuring very low over spray and low paint consumption.
Complies VOC regulations with very high transfer efficiency.
Used for water borne / solvent based material.
Extremely light weight with ergonmic designed handle for comfortable grip

Working Pressure 2.0-3.5 Bar
Air consumption 3.0-3.9 Cfm
Cup Capacity 600cc
Air Inlet 1/4'NPS
Nozzle Size 1.3mm/1.4mm/1.5mm
Feed Gravity
Pattern width 180-240mm

E70

General purpose primer / finishing spray gun.
High quality brass body & air caps.
Well balanced & light weight.
Adjustable pattern & fan shaped spray.
Air consumption Lt/mn 200/300 at 3/4 bar
Nozzle size 1.5mm/1.8mm
---